The
Real

Choice in NHD Risk Management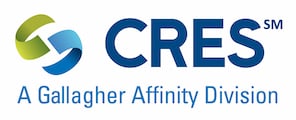 $25,000 Seller Protection Plan benefit included exclusively with this NHD report
attach_money
Best Pricing, Best Technology
Our innovative technology platform allows us to offer the best report for the lowest price in the industry, while providing full coverage for all parties in the real estate transaction.
description
Most Comprehensive Report
Our premium report includes hazard disclosures, tax information, notices, and maps. We also offer the ability to digitally sign the Natural Hazard Disclosure Statement (NHDS).
send
Fastest in the Industry
The first and only NHD company to deliver most reports in under a minute! Please don't hesitate to message us with questions or comments.
What is a Natural Hazard Disclosure?
The Natural Hazards Disclosure Act under Sec. 1103 of the California Civil Code states that real estate seller and brokers are legally required to disclose if the property being sold lies within one or more state or locally mapped hazard areas. The law specifies that the six (6) required hazards be disclosed on a statutory form called the Natural Hazard Disclosure Statement (NHDS).